Radiologic Technology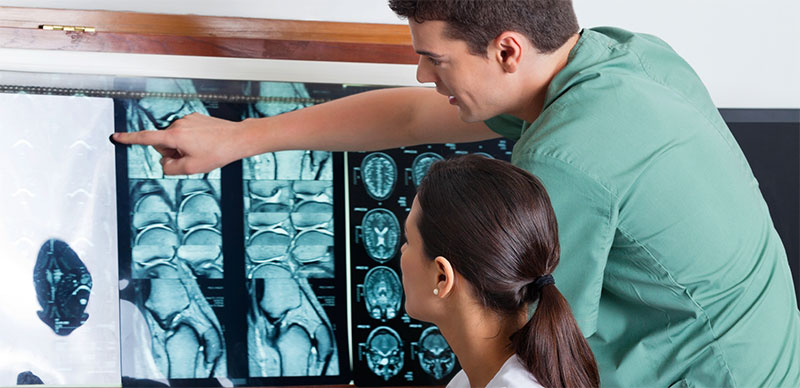 Radiologic technologists make up the third-largest group of healthcare professionals in the nation —surpassed in number only by physicians and nurses. A primary responsibility of a radiologic technologist is to create images of patients' bodies using medical equipment, helping doctors to diagnose and treat diseases and injuries.
The Radiologic Technology Program at Blinn College prepares qualified individuals for careers as an entry-level radiologic technologist. This nationally accredited program offers extensive knowledge of patient care and safety, anatomy and physiology, image production, equipment operation, radiation protection, and radiographic procedures. Mandated by the American Society of Radiologic Technologists, the curriculum is designed to transfer graduates seamlessly into institutions of higher learning to continue studies beyond an Associate of Applied Science degree in Radiologic Technology.
Upon successful completion of the program, graduates are eligible to apply for state licensure and will be prepared to complete the credentialing examination administered by the American Registry of Radiologic Technologists. Graduates will have opportunities for career advancement into a variety of specialties, including magnetic resonance imaging (MRI) and computed tomography (CT).