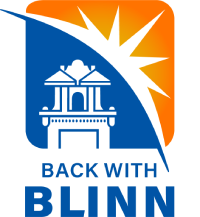 All Blinn College campuses will be open for full operations and face-to-face courses this fall. For additional information, please see our
Back With Blinn
web page.
Winter minimester and spring registration are now open!
Registration is now available for the winter minimester and spring semester. Our winter minimester runs December 20-23 and January 3-11, and registration is open through Sunday, December 19th. The spring semester begins Tuesday, January 18th, and registration is open through Monday, January 17th.
Looking to add a class this fall? Registration is still available for fall 4- and 8-week classes! Our second 8-week term begins Monday, October 25th, and fourth 4-week classes begin Thursday, November 18th. For assistance, contact Academic Advising or call Enrollment Services at 979-830-4800. You also can schedule a tour of any of our five campuses!