Skip to main content
Office of the Chancellor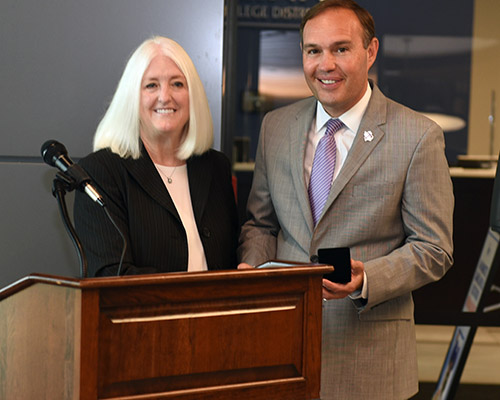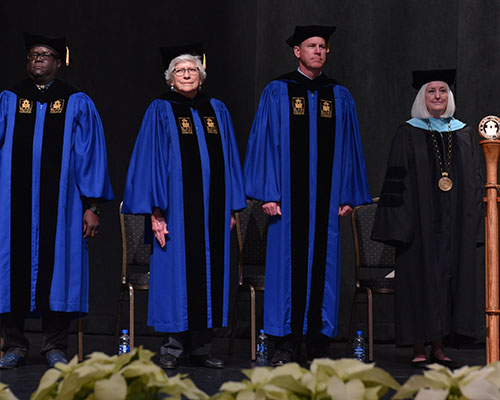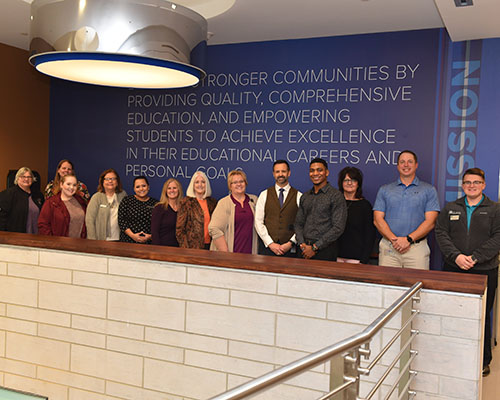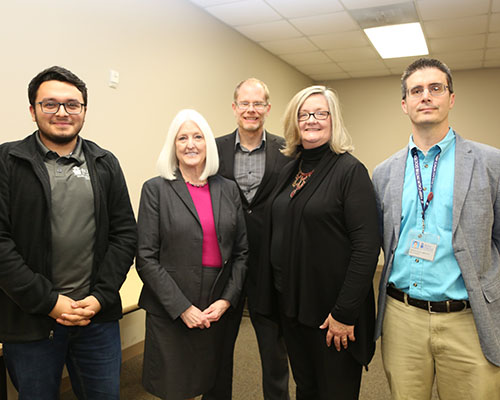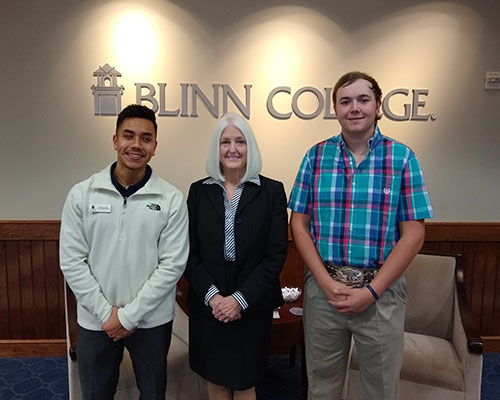 Under the leadership of Mary Hensley, Ed.D., the Blinn College District has established itself as a community college district at the forefront of student-centered programming and innovative partnerships.
Hensley's accomplishments include:
continuing Blinn's reputation for academic excellence. According to the Texas Higher Education Coordinating Board, Blinn's academic transfer rate of 48.2% ranks No. 1 in the State of Texas and far exceeds the statewide average of 25.4%.
ensuring that Blinn remains affordable to students. According to figures compiled by the Texas Higher Education Coordinating Board's CollegeForAllTexans.com, Blinn students save approximately 40% compared to state residents at the average Texas public university.
launching new Associate of Applied Science degrees in carpentry, construction management, construction safety, cybersecurity, electrical, plumbing, simulation and game programming, and small unmanned aircraft systems technician.
launching new men's and women's golf, men's and women's soccer, and esports teams.
leading Blinn's partnership with The Texas A&M University System at the RELLIS Campus, making Blinn part of a new educational partnership that allows students to co-enroll at Blinn and The Texas A&M System regional university of their choice, providing an affordable, seamless pathway toward a bachelor's degree.
partnering with The Texas A&M University System to open the RELLIS Agriculture and Workforce Education Complex, a 40,000-square-foot facility that houses high-demand skilled trades programs such as carpentry, electrical, facilities maintenance, HVAC, plumbing, site surveying, commercial truck driving, and welding.
overseeing the development of the RELLIS Phase II administration building on the RELLIS Campus, the beautification of the Bryan Campus, and the development of the Kruse Center, Mill Creek Hall, Doyle Coatney Center, and forthcoming Science Technology, Engineering, and Innovation Building and 500-bed student housing complex on the Brenham Campus.
introducing the Texas A&M Engineering Academy at Blinn-Brenham, a living and learning community where talented students can pursue their engineering degree while co-enrolled at Texas A&M and Blinn.
establishing the Back With Blinn health and safety plan to safeguard students, employees, and visitors during the COVID-19 pandemic. As part of this plan, the Chancellor oversaw the installation of new livestreaming equipment in Blinn classrooms, allowing the College to offer new course formats in which students could enjoy a live classroom experience while minimizing the number of individuals on campus at one time.
overseeing a districtwide economic impact study conducted in October 2020 that shows that Blinn contributes $370.1 million to the service area economy each year.
instituting a new LinkedIn Learning program to provide ongoing professional development and training opportunities for Blinn faculty and staff.
serving as the Central Texas Region representative on the Texas Association of Community Colleges (TACC) Executive Committee and on the TACC Legislative, Political Action, and Bylaws committees.
Related Links
Resources
GET CONNECTED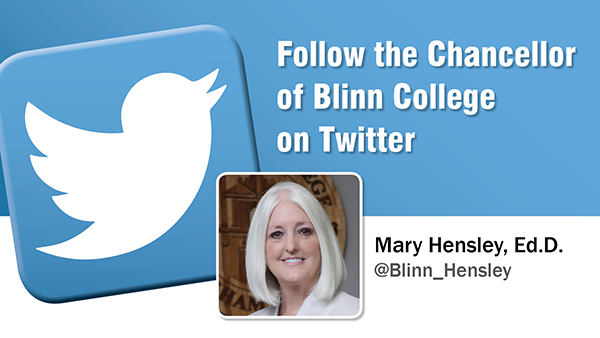 Contact
---
Mary Hensley, Ed.D.
Chancellor of the Blinn College District
chancellor@blinn.edu
979-830-4115