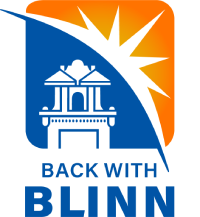 All Blinn College campuses are open for full operations and face-to-face courses. For more information, please see our
Back With Blinn
web page.
One Flew Over the Cuckoo's Nest
One of literature's most unlikely heroes, Randle Patrick McMurphy, gets transferred from a prison to a mental institution. A small-time hoodlum, McMurphy assumes the move will be to a less restrictive environment. However, he does not anticipate Nurse Ratched, a tyrant who rules the psychiatric ward with an iron fist. This powerful drama explores human instinct when a society suppresses individuality and natural impulses.
Wiley and the Hairy Man
This play is based on an actual legend passed down from generation to generation in the backwaters of Alabama and Mississippi. It is the story of a fatherless boy, his conjurewoman mother, his faithful dog, and the Hairy Man who haunts the swamp. As the story unfolds, our unlikely hero learns to rely on his own resources to conquer the Hairy Man, as well as his own fears.
Golden Boy
Joe Bonaparte is a musician at heart. But he longs to be "top man" in some other field, so he goes into the prizefighting racket. In each fight he becomes more brutish until he eventually kills an opponent during a big match. This drama explores the emotional struggle of a young man torn between the big-money business of boxing and his dream of being a concert violinist.
The 25th Annual Putnam County Spelling Bee
The 25th Annual Putnam County Spelling Bee opened Off-Broadway at the 2nd Stage Theatre on February 7, 2005. The show closed on March 20, 2005 and reopened on Broadway at the Circle in the Square Theatre on April 15, 2005. The Broadway production closed on January 20, 2008 after 1,136 performances and 21 previews. The play was the recipient of the Tony Awards for Best Book of a Musical, the Drama Desk Award for Outstanding Book of a Musical, and the Lucille Lortel Award for Outstanding Off-Broadway Musical.
The Second Shepherds Play
Brenham Campus 2021-22 Theatre Schedule - "A Year of Unlikely Heroes"
Bryan Campus 2021-22 Theatre Schedule