Blinn understands that affordability plays a major role in your higher education choice. That's why we are proud that out-of-district Blinn students will save 39.4% in tuition and fees compared to the average state university during the 2023-24 academic year!
While the total price depends on quite a few factors, we want to help you plan and discover ways in which we can reduce the cost of college.
So how much does Blinn cost?
The first step is to determine your residency status. In-district residents have paid state and local taxes to support Blinn College and have the lowest tuition rate. Texas residents have paid state taxes that support Blinn, and so they have a lower tuition rate than out-of-state/foreign residency students.
How can you tell your residency status?
If you are a Texas resident who resides, pays taxes, or owns property in Washington County for the six consecutive months prior to registering for the semester you wish to attend, you are an in-district resident.
If you have been a Texas resident for the past 12 consecutive months prior months who does not reside, pay taxes, or own property in Washington County, you are an out-of-district resident.
If you do not qualify as a resident of Texas, you pay the out-of-state/foreign tuition rate.
2023-24 Tuition and General Fee Schedule
Now that you have determined your residency, we can use that to estimate your tuition and fees for the 2023-24 academic year. The table below shows the tuition and fee total you would pay based upon the number of credit hours you take. Please note that some courses include additional fees for classroom equipment. The minimum charge is for three credit hours and high school dual credit and non-credit students pay different rates.
| Credit Hours | In-District | Out-of-District | Out-of-State/Foreign |
| --- | --- | --- | --- |
| 3 | $420 | $597 | $1,065 |
| 4 | $560 | $796 | $1,420 |
| 5 | $700 | $995 | $1,775 |
| 6 | $840 | $1,194 | $2,130 |
| 7 | $980 | $1,393 | $2,485 |
| 8 | $1,120 | $1,592 | $2,840 |
| 9 | $1,260 | $1,791 | $3,195 |
| 10 | $1,400 | $1,990 | $3,550 |
| 11 | $1,540 | $2,189 | $3,905 |
| 12 | $1,680 | $2,388 | $4,260 |
| 13 | $1,820 | $2,587 | $4,615 |
| 14 | $1,960 | $2, 786 | $4,970 |
| 15 | $2,100 | $2,985 | $5,325 |
| 16 | $2,240 | $3,184 | $5,680 |
| 17 | $2,380 | $3,383 | $6,035 |
| 18 | $2,520 | $3,582 | $6,390 |
Housing and Food Services
Now that you have an estimate of your tuition and fees, it's time to think about student housing. Blinn only offers student housing on its Brenham Campus, so most students live off campus in our neighboring communities.
If you do choose to attend the Brenham Campus, on-campus housing is a great choice! Students who live on campus enjoy the full vibrancy of campus life and get to meet new friends outside the classroom. Blinn's on-campus residence halls also provide an affordable option, with prices ranging from $2,000 to $3,800 per semester. 
The Brenham Campus also offers students a variety of convenient dining options at the Student Center Dining Hall. Blinn offers three meal plans ranging from $1,190 to $1,900 per semester. Please note that all students who live on campus are required to have a meal plan.
Other Costs
In addition to these items, students can anticipate other potential costs related to college, including travel, books, childcare, and other personal expenses. Blinn's bookstores offer book buy-back programs, and generally you can return your textbooks to the bookstore at the end of the term to receive up to 50% cash back.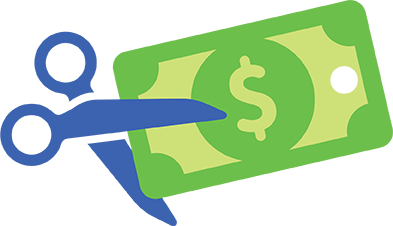 You've probably been adding up your costs as we've gone along – that's great! Think of that total as the sticker price. With the help of our Financial Aid Department, 54% of Blinn students obtained financial aid in 2020-21 to reduce their out-of-pocket expenses. Here's how:
---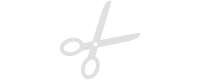 ---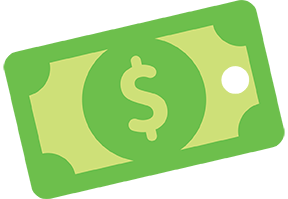 Federal Student Aid
Your first step is to complete the Free Application for Federal Student Aid (FAFSA). The application is free and most students receive some type of financial aid.
---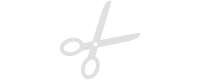 ---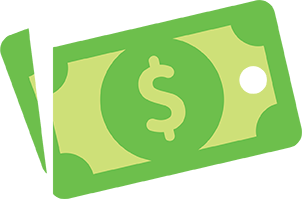 Scholarships
Blinn offers a wide selection of academic, athletic, and fine arts scholarships. Additionally, students can apply for more than 300 endowed scholarships through a single application. Endowed scholarships are available to students from a wide variety of backgrounds, majors, and experiences.
---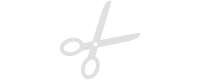 ---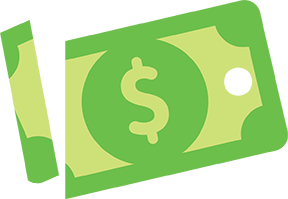 Grants
Grants are funds provided by the federal and/or state government that are awarded based on financial need. Grants do not have to be repaid. 
---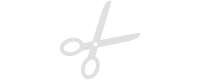 ---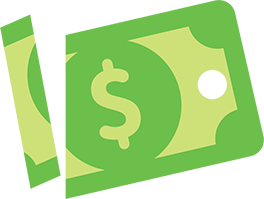 Federal Work-Study
Federal Work-Study funds can be earned through specific part-time jobs that are awarded by the U.S. Department of Education and are allocated on a first-come, first-serve basis. Students may qualify for Federal Work-Study as part of their financial aid package as determined by their Free Application for Federal Student Aid (FAFSA) application.
---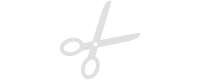 ---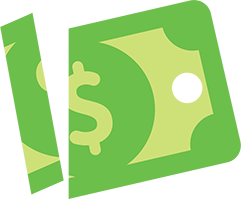 Loans
Loans are funds provided by a range of sources that may or may not be awarded based on need. Loans must be repaid at a future date, and interest is charged on the remaining amount until it is paid off. 
---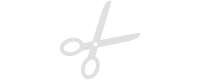 ---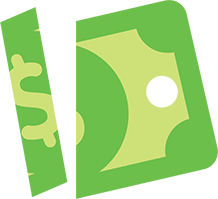 Veteran Benefits
Veteran benefits include the Hazlewood Exemption and U.S. Department of Veterans Affairs education benefits administered under the G.I. Bill.
---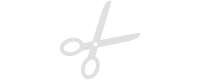 ---
Payment Plans
For the fall and spring semesters, Blinn provides an opportunity pay tuition, fees, room, and board in monthly installments through Nelnet Business Solutions.