Architecture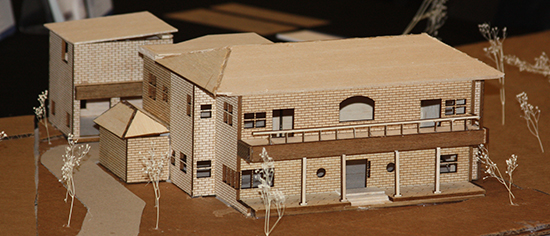 The Blinn College District Architecture Program focuses on design as the fundamental element of the architectural discipline and teaches solid fundamentals through design, drawing, history and related courses.
Designed to give students a foundation in architecture and design, the program includes rigorous introductory courses in AutoCAD, Revit, SketchUp, Adobe Photoshop, hand drafting, and perspective drawing. With small class sizes, students receive personalized instruction from program faculty and are challenged with projects and presentations compatible with curricula at four-year institutions.
Students learn to blend creativity and practicality for increased proficiency in design, engineering, and project management. Courses are designed for a two-year Associate of Arts in architecture that allows students to enter the workforce or transfer to a four-year university to pursue a Bachelor of Science in Architecture, Bachelor of Arts History, or Bachelor of Fine Arts degree.
Architecture Careers
Students who complete Blinn's Architecture Program are prepared for careers as architectural interns, architecture CAD operators, architectural technicians, architectural drafters, and intern drafters.
According to the U.S. Bureau of Labor Statistics, students who complete their bachelor's degree and pursue careers as architects can earn a median salary of $78,470. U.S. News and World Report ranked architecture the third best creative job in the nation.
Online Architecture Courses
ARCH 1301: Architectural History I
ARCH 1302: Architectural History II