Information Technology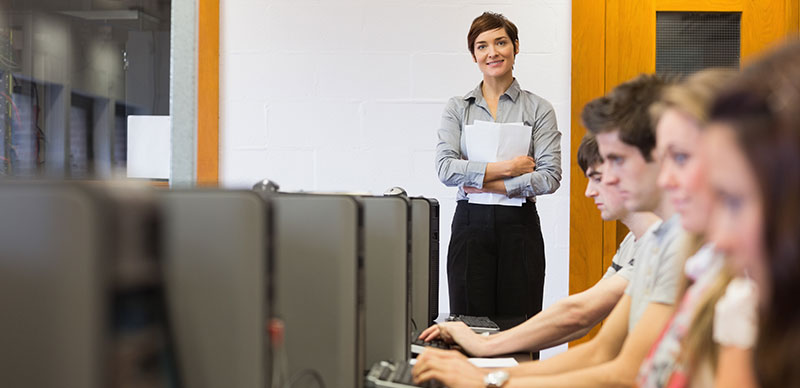 The Blinn College District Information Technology Program prepares students for high-demand careers in computer network administration. Blinn offers students the opportunity to earn an Information Technology Administrator Associate of Applied Science degree; Level 2 certificates as a Microsoft or Linux specialist; and an Occupational Skills Award in Computer Information Technology.
Courses cover the fundamentals of personal computers, networking, and security using CompTIA standards; the installation, configuration, and administration of Linux and Windows servers, Cisco switches and routers; and Apache, PHP web, and MySQL database programming and servers. Study ends with a capstone course and an internship.
Information Technology Careers
Program graduates are prepared for careers as Computer Support Specialists, Web Developers, Computer Network Architects, Computer Programmers, Computer Systems Analysts, Database Administrators, Information Security Analysts, Network and Computer Systems Administrators, Software Developers, and Computer and Information Research Scientists.