Career Fairs
Blinn College hosts a Career Fair each semester for its students. During this event, Blinn invites multiple companies from around the Brenham, Bryan/College Station area as well as other Texan metropolitan areas to campus. These companies discuss with students their current jobs openings and information about their industry. Students are encouraged to bring copies of their resume and dress in business casual attire. These opportunities range from internships, part-time, and full-time positions.
Brenham Campus
Whataburger
Curt Harbers
979-966-3064
ncg0778@gmail.com
Domino's
(979) 251-9063
2650 TX-36 S, Brenham, TX 77833
teamdaks6844@outlook.com
Lowe's
(979) 337-6000
2750 TX-36 South, Brenham, TX 77833
thomas.grant01@store.lowes.com
H-E-B
2508 S Day St, Brenham, TX 77833
(979) 277-9858
dalcour.lacy@heb.com
Walmart
203 Us Loop, Hwy 290 E, Brenham, TX 77833
(979) 836-1118
J0r01as.s00321@us.wal-mart.com
Sports Clips
Phone: (979) 836-2620
107 US Hwy. 290 W, Brenham, TX 77833
alvaradotavia@gmail.com
Mescalito Coffee
212 W Alamo St, Brenham, TX 77833
(979) 347-0522
kayci@mescalitocoffee.com
AT&T
109 HWY 290 West
Brenham, TX
John Lopez
Jl866s@att.com
Back to top
Bryan Campus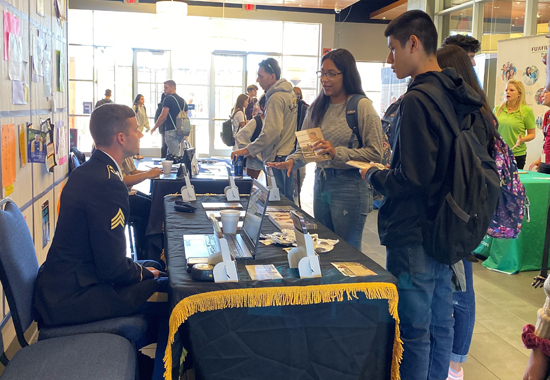 Vendors​
Company Showcase
---
GOLD'S GYM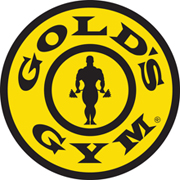 Whether you are an industry professional or interested in pursuing a dream to make your passion for Fitness a meaningful reality, we want to help you Know Your Strength. Our Path started on a beach in California, yours can begin today. Find your career path with Gold's Gym and join our legacy of strength!
Contact

:  
Susan Parks- Regional Senior Director of HR
HOUSTON POLICE DEPARTMENT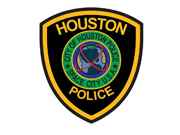 The Houston Police Department is still hiring and conducting interviews. Beginning pay for 1st year officers is around $60,000/yr
Contact

: 
Officer Roman Conchola
713-308-1318
Visit  www.hpdcareer.com  for more information and to begin the hiring process
INTERNATIONAL LEADERSHIP OF TEXAS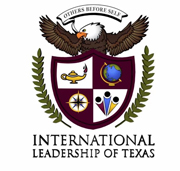 International Leadership of Texas is seeking innovative, enthusiastic teachers and administrators with a passion for success! The mission of ILTexas is to prepare students for exceptional leadership roles in the international community by emphasizing servant leadership, mastering the English, Spanish, and Chinese languages, and strengthening the mind, body and character.
REYNOLDS AND REYNOLDS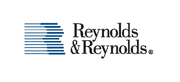 Reynolds and Reynolds is one of the top providers of premium software, business forms and supplies, and professional services that support all areas of automotive retailing for car dealers and automakers world-wide. In business since 1866, the company has evolved from a business forms manufacturer into one of the world's leading information management companies serving the automotive retailing industry. We have locations in Dayton, OH, Houston and College Station, TX as well as a sales and consulting force nationwide. Positions we hire for include sales, consulting, software development, technical support, marketing and more in full-time, part-time, and internship capacities! We are not currently considering applicants that require sponsorship.
Contact

:  
Anna Buffaloe 
979-595-2600
TDI-BROOKS INTERNATIONAL, INC.

TDI-Brooks Int'l is a scientific data acquisition services company specializing in multi-disciplinary oceanographic projects covering; environmental baseline surveys, surface geochemical exploration and heat flow for oil and gas, offshore survey projects including seabed geotechnical, cable route and wind farm, metocean, multi-disciplinary oceanographic and high-end environmental chemistry, renewables and marine sciences.
Contact

: 
Melissa Wood- Director of Sales and Marketing 
713-208-1734
Back to top
Brenham Campus
Student Center SLA Office Room 111
651 Blinn Blvd.
Brenham, Texas
979-830-4180
sla.brenham@blinn.edu
Bryan Campus
Building F-Student Center
2423 Blinn Blvd.
Bryan, Texas 77805
979-209-7260
bryansla@blinn.edu
RELLIS Campus
Academic Alliance Bldg. #2
1425 Bryan Rd.
Bryan, Texas 77807
979-209-8868
sla.rellis@blinn.edu