Boots and Blue Jeans Fundraiser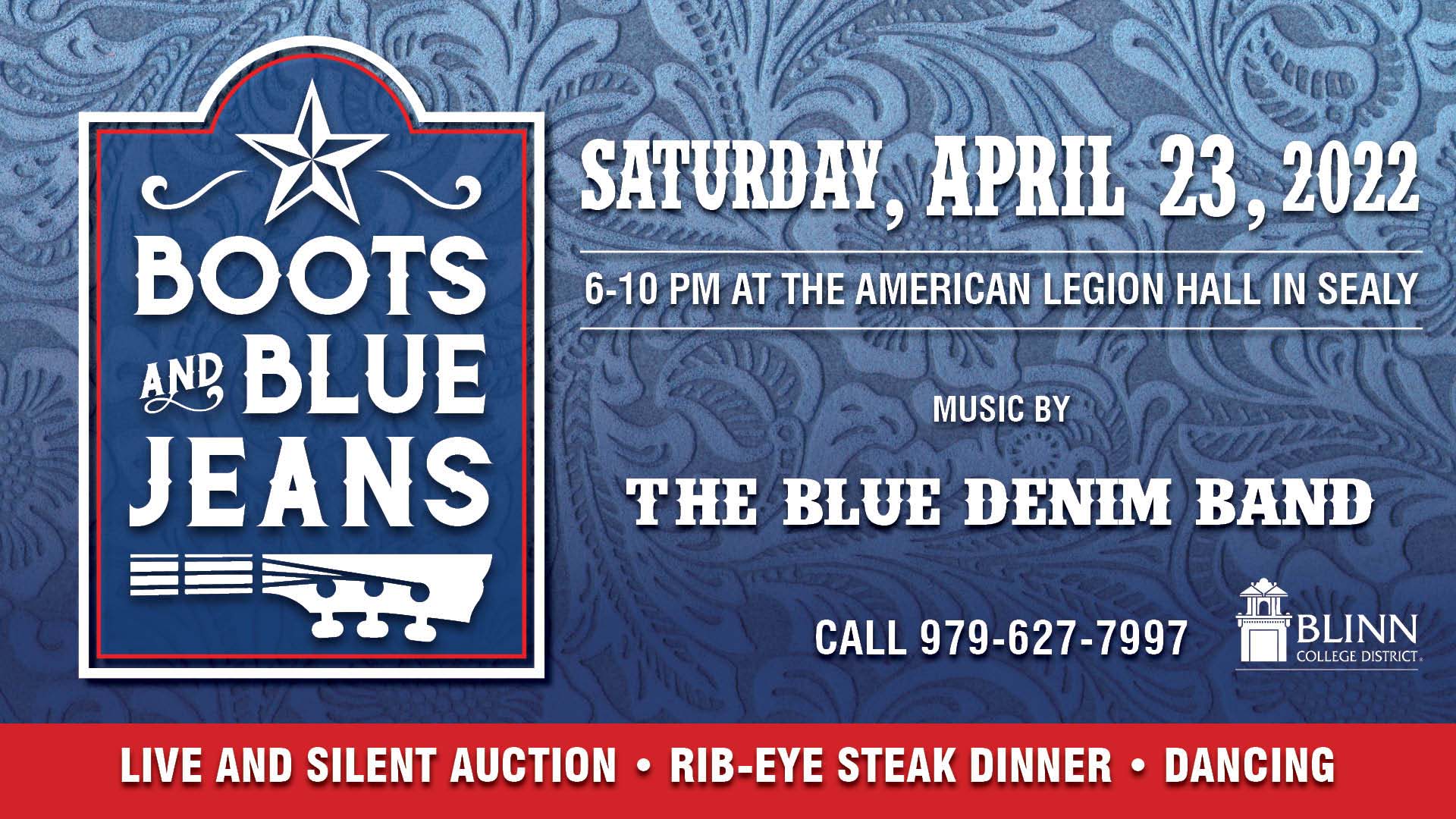 After a two year hiatus, Boots & Blue Jeans is returning to raise funds for scholarships and educational programs at the Blinn College District's campus in Sealy.
"We are really excited to be able to bring back Boots and Blue Jeans," said Lisa Caton, Executive Dean of the Sealy Campus. "It has always been a fun evening made even better by the money that is raised for student scholarships."
"Boots and Blue Jeans," sponsored by the Blinn College Foundation, will be held Saturday, April 23 from 6-10 p.m. at the American Legion Hall, 1630 Meyers Street in Sealy.
Tickets are $40 per person or $300 for a table of eight. A ribeye steak meal, music by The Blue Denim Band and live and silent auctions will highlight the evening.
"I appreciate the local businesses, community members and Blinn faculty and staff that have always supported the Boots and Blue Jeans event," said Caton. "Without their help, donations and participation this event would not be possible."
For tickets or more information, contact the Blinn-Sealy Campus, 979-627-7997 or stop by 3701 Outlet Center Drive in Sealy.