Blinn Veterinary Technology Program Director highlights the importance of accredited training programs
Jessica Salazar Garza's article in Texas Veterinarian magazine outlines the role accredited programs such as Blinn's play in preparing students for licensure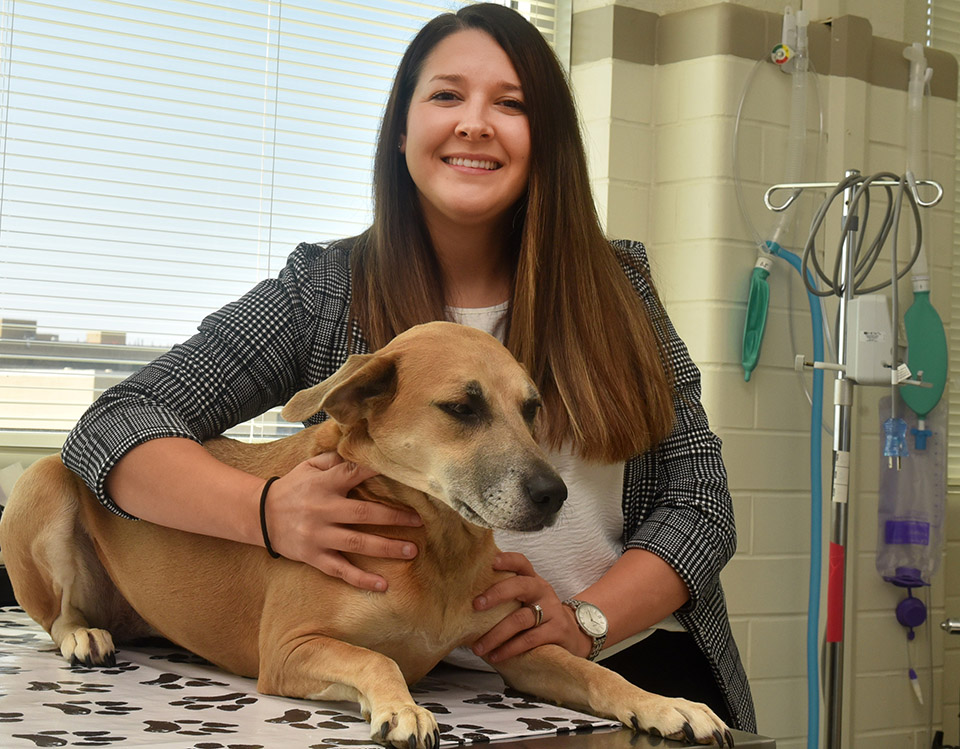 July 18, 2023
Blinn College District Veterinary Technology Program Director Jessica Salazar Garza recently published an article in Texas Veterinarian magazine regarding the importance of accredited veterinary technology programs such as Blinn and their role in ensuring quality education and standardized requirements for licensure.
In "The Importance of a Standardized Pathway to Licensure," published in the June edition, Salazar Garza highlights the value and necessity of American Veterinary Medical Association (AVMA)-accredited programs as the pathway to licensure. AVMA-accredited veterinary technology programs have specific requirements, including a Veterinary Technology Student Essential and Recommended Skills List, which covers the technical skills that students must learn and practice. The programs also undergo an accreditation process to ensure they meet the high standards set by the Committee on Veterinary Technician Education and Activities.
After completing an AVMA-accredited program, graduates must pass the National Veterinary Technician Examination (VTNE) and the Licensed Veterinary Technician Exam (LVTE) in Texas to obtain licensure as an LVT. The VTNE tests knowledge and skills in various aspects of veterinary technology, and the LVTE focuses on the Veterinary Licensing Act and the rules of professional conduct.
Salazar Garza has been a Licensed Veterinary Technician in Texas since 2014, beginning her career with a small animal practice in College Station. In this role, she worked closely with a variety of Blinn students performing their clinical rotations, and in 2020 Salazar Garza began working at Blinn as a full-time instructor. She now serves as program director.
Blinn is the only community college in the state that has an agreement to complete laboratories and clinicals at Texas A&M University's Veterinary Medical Teaching Hospital, providing students hands-on training in every aspect of the wide-ranging field.
Upon completion of the program, graduates are prepared for careers in animal shelters, educational institutions, government agencies, laboratory facilities, research, veterinary clinics, and zoological facilities. Due to Blinn's reputation for excellence and a state-wide shortage of veterinary technicians, program graduates often accept jobs prior to graduation and many choose from multiple opportunities.
For more information regarding Blinn's Veterinary Technology Program, visit www.blinn.edu/veterinary-technology.
Enjoy this article? Share it with one click!