FutureWorks Academy
Program aims to strengthen culture of trust, creativity and strategic thinking
The FutureWorks Academy is a two-semester long leadership development program open to all full-time faculty, staff, and administrators. Each year a new class of no more than 20 participants is selected from across the Blinn College District. Sessions meet one Friday afternoon per month September-November and January-April.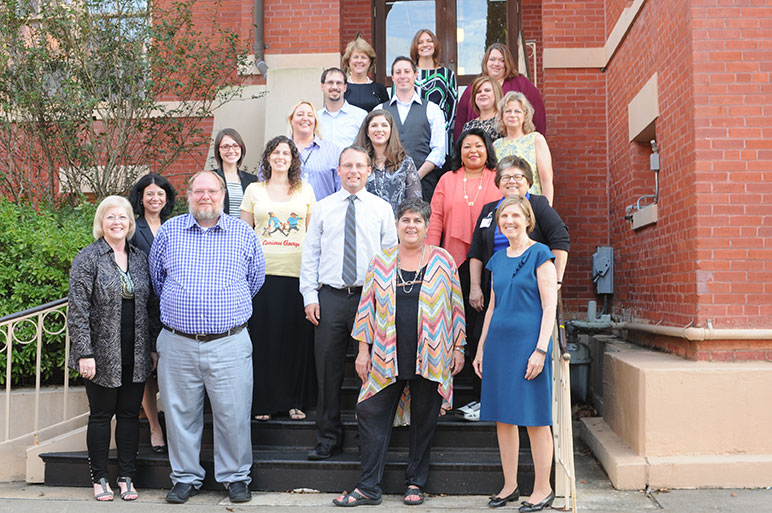 The underlying leadership principle of FutureWorks is that "you can lead from any chair in the room." Using readings from The Leadership Challenge, participants consider how to apply the skills and principles of The Leadership Challenge to their work at Blinn. Over the duration of the program, FutureWorks fellows learn about Blinn, its priorities, and how it operates from members of the Executive Council and other administrators throughout the District. In addition to strengthening leadership skills, sessions focus on identifying individual strengths, teambuilding, defining a vision, creativity, and communication.
At the time of application, each FutureWorks applicant identifies an issue that he or she believes presents an opportunity for change and development at Blinn. Each Fellow shares the nature of the specific problem and possible solutions with the Class. No more than three projects are chosen for full development. Each Fellow then joins at least one project team. At the final meeting, these proposals are presented to the Executive Council for further consideration and action.
How do Senior Fellows describe the benefits of their FutureWorks experience?
"I had a chance to meet people I would never have met or even had known existed."
"A real benefit was getting to know people from all over Blinn—from different campuses as well as faculty, staff, and administrators."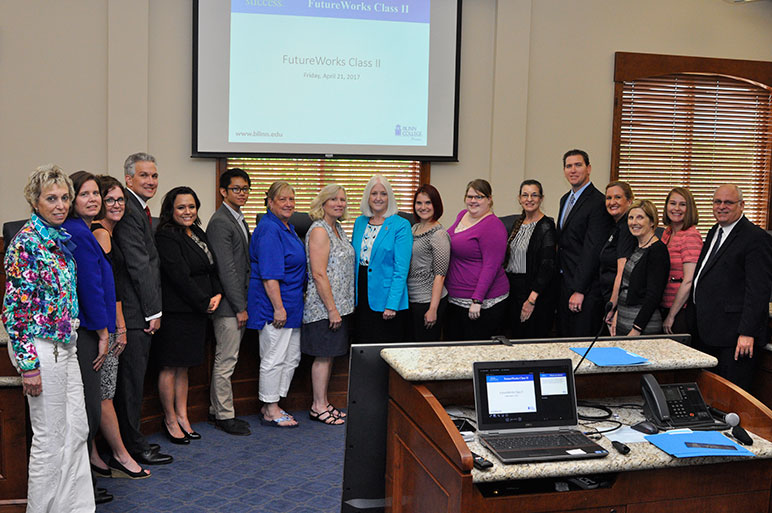 "The opportunity to see issues from multiple perspectives was fantastic."
"Excellent networking with fantastic people."
"Allowed me to learn about myself as well as everyone on my team."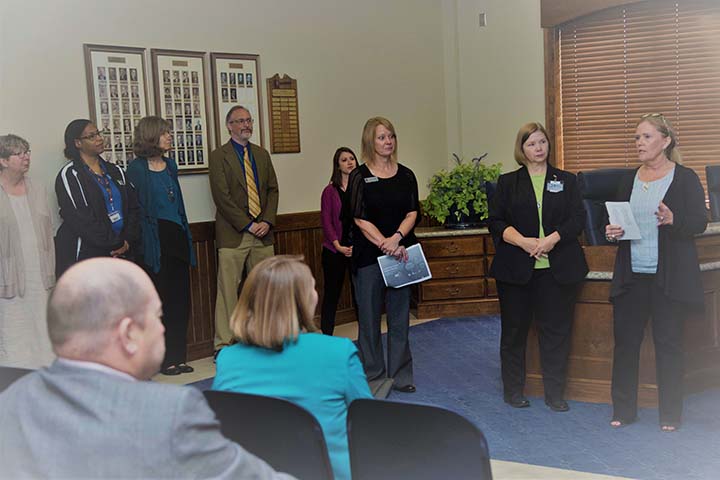 FutureWorks Class III members present their project to Executive Council.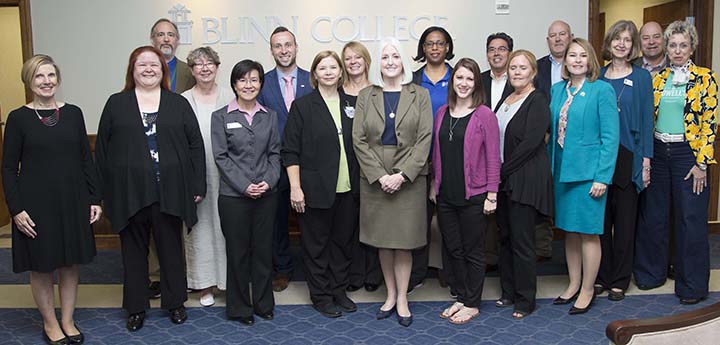 FutureWorks Class III with Executive Council and facilitator.
If you want to be a part of FutureWorks Class IV, complete the attached application. If you have questions, contact Joyce Langenegger or any Senior Fellow.
Application