Electrical Technician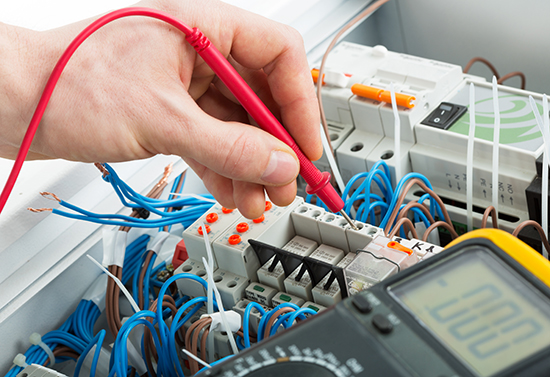 Blinn's Electrical Technician Program includes 240 hours of classroom instruction. Students who complete the course earn a certificate and their Occupational Safety and Health Administration (OSHA) 10-hour safety training card. Graduates who earn their certificate through Blinn's Electrician Program are qualified to enter the field as an apprentice.
Blinn's Electrical Apprenticeship Program features four levels of instruction with approximately 2,000 hours of on-the-job training and 144 hours of classroom training each year.
An apprentice who completes the program is qualified to become a journeyman electrician licensed to work without direct supervision.
According to the U.S. Bureau of Labor Statistics, the national demand for electricians will increase 14 percent between 2014 and 2024, creating almost 86,000 new jobs. According to data supplied by Workforce Solutions Brazos Valley, local demand for electricians is expected to be nearly identical, creating an average of 20 position openings each year with a mean hourly wage approaching $20 per hour.
To register or learn more, visit the Blinn Post Office Campus at 301 Post Office Street in Bryan or call 979-209-7205.
To see Blinn's full schedule of upcoming courses from the Division of Technical and Community Programs, please select the link below:
Contact:
979-209-7652
979-209-7205