Clinical Medical Assistant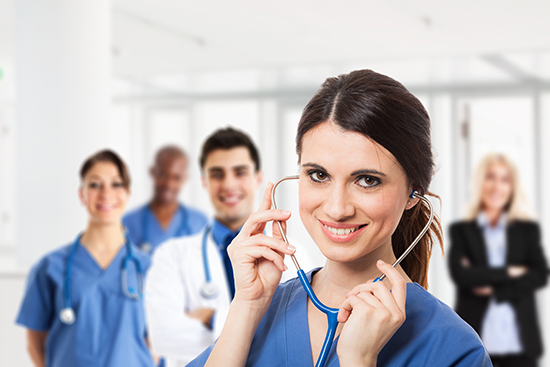 A clinical medical assistant (CMA) is a medical support professional who performs clinical and administrative duties under the direction of a physician. CMAs perform a variety of job duties, including maintaining patient medical records, scheduling appointments, administering medications, collecting and preparing laboratory specimens, and recording vital signs.
Blinn's 200-hour Clinical Medical Assistant Program is offered in Bryan and consists of three courses. The program includes course curriculum designed and implemented based on nationally recognized training, assessment, and certification standards set forth by the National Healthcareer Association (NHA).
The first two courses in the program take place in the classroom, introducing students to medical office operations, equipment, procedures, and how those apply in an ambulatory care setting. Students then apply specialized theory, skills, and concepts in a clinical setting under the direct supervision of a healthcare provider.
Students who complete the program will be prepared to take the NHA Clinical Medical Assistant Certification Exam. According to Workforce Solutions Brazos Valley, employment of CMAs is projected to grow 13 percent between 2014 and 2024. Certified CMAs average a median wage of $15.15 per hour, or approximately $31,512 per year.
To enroll in the Clinical Medical Assistant Program, students must first participate in a mandatory information session. Click here to sign up for the Info Session.
To see Blinn's full schedule of upcoming courses from the Division of Technical and Community Programs, please select the link below:
Contact:
Clinical Medical Assistant
979-830-4443
979-209-7205