Certified Nurse Aide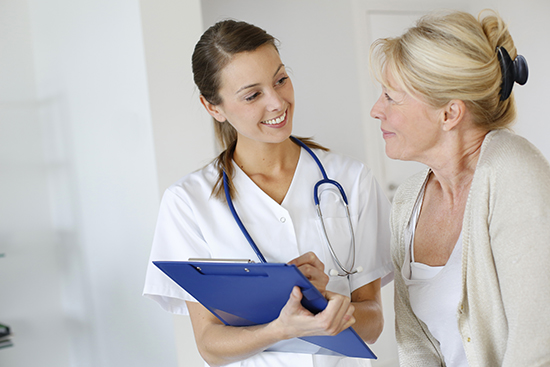 Nurse aides often are employed in nursing care facilities, where they frequently serve as principal caregivers. They often have more contact with residents than other members of the staff, and their responsibilities often include answering calls for help, delivering messages, serving meals, making beds, and tidying patient's rooms. Aides may also be responsible for taking a patient's temperature, pulse rate, respiration rate, or blood pressure. They also help provide care to patients by helping them get into and out of bed and walk, escorting them to operating and examining rooms, or providing assistance with skin care.
According to the U.S. Bureau of Labor Statistics , nurse aides earn a median salary of $13.23 per hour, and the number of jobs is expected to increase 11% between 2016 and 2026.
To enroll in the Certified Nurse Aide Program, students must first participate in a mandatory information session. Click here to sign up for the Info Session.
To see Blinn's full schedule of upcoming courses from the Division of Technical and Community Programs, please select the link below: