Business and Technology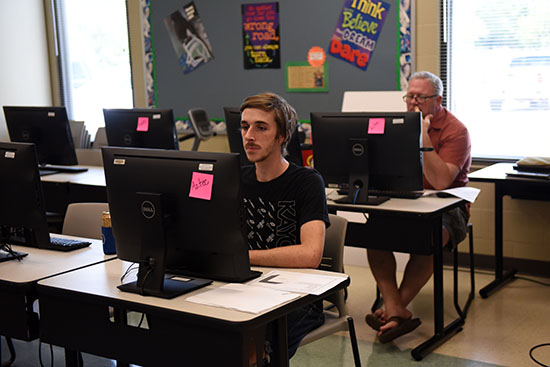 The Blinn College District offers a variety of courses that provide the skills many job seekers need to thrive in the modern business environment. These courses range from computer basics and customer service to leadership skills for supervisors and social media for small business owners.
Locations
Brenham (A.W. Hodde, Jr. Technical Education Center):
Address: 2910 S. Blue Bell Rd., Brenham, TX 77833
Phone: 979-830-4443
Email: workforce@blinn.edu
Bryan and RELLIS:
Address: 301 Post Office St., Bryan, TX 77805
Phone: 979-209-7205
Email: workforce@blinn.edu
Schulenburg:
Address: 100 Ranger Dr., Schulenburg, TX 78956
Phone: 979-743-5237
Email: workforce@blinn.edu
Interested in a course, but it currently isn't offered in your community? Contact us at workforce@blinn.edu and we may be able to schedule a course near you soon!
To see Blinn's full schedule of upcoming courses from the Division of Technical and Community Programs, please select the link below:

Business and Technology Courses
---