Site Survey Layout Technician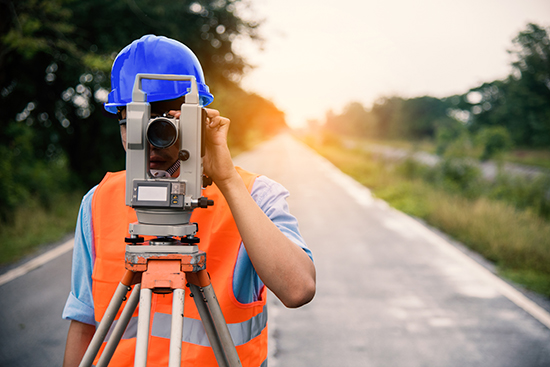 The Blinn College District's Site Survey Layout Technician Program is designed to meet the community's growing demand for entry-level surveying technicians.
Surveying technicians visit sites to take measurements, collect data, make maps of the Earth's surface, and assist land surveyors. The skills developed during the Site Survey Layout Technician Program serve as a foundation for technicians who may choose to continue their education and become land surveyors.
This five-week program consists of two courses that run concurrently. Those who successfully complete the program will earn the Occupational Safety and Health Administration 10-Hour Certification, the Texas Department of Transportation Flagger and Traffic Control Supervisor certifications, and the National Center for Construction Education and Research Sight Layout I credential.
Students who complete the program will be trained as site survey layout technicians and have the basic knowledge to obtain entry-level positions in the land surveyor field. According to the U.S. Bureau of Labor Statistics, surveying technicians earn a median pay of $44,380 per year, or $21.34 per hour. The market expects to hire an additional 6,400 technicians between 2016 and 2026, an incredible 11 percent growth in the job market.
To register for the program or to learn more about how Blinn's Site Survey Layout Technician Program prepares students for this high-demand career, visit the Post Office Campus at 301 Post Office Street in Bryan or call 979-830-7652.
To see Blinn's full schedule of upcoming courses from the Division of Technical and Community Programs, please select the link below:
Contact:
Site Survey Layout Technician