CNC Machining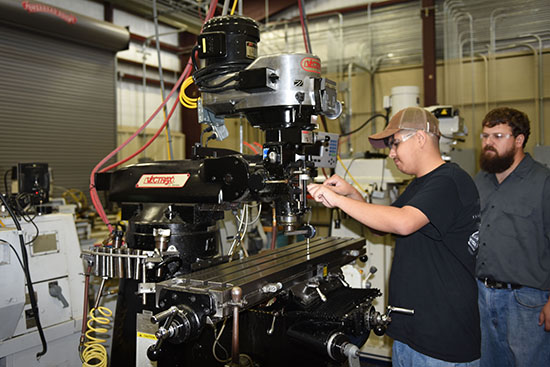 Students trained in CNC machining are in high demand by industry employers. CNC lathes are rapidly replacing older production lathes due to their ease of setting, operation, repeatability and accuracy. According to the U.S. Bureau of Labor Statistics, CNC machinists earn a mean annual wage of $41,010.
Available at the A.W. Hodde, Jr., Technical Education Center in Brenham, Fundamentals of CNC Controls is an introductory course that will assist students in understanding the relationship between computers and machines in industry and the impact CNC machines have made on every person on the planet. Instruction on machine terminology, theory, part layout, and bench work is included. An emphasis is placed on shop safety, housekeeping, and preventative maintenance.
To register and learn more, contact the Hodde Center by visiting 2910 S. Blue Bell Rd. in Brenham, emailing workforce@blinn.edu, or calling 979-830-4443.
Related Links