Machining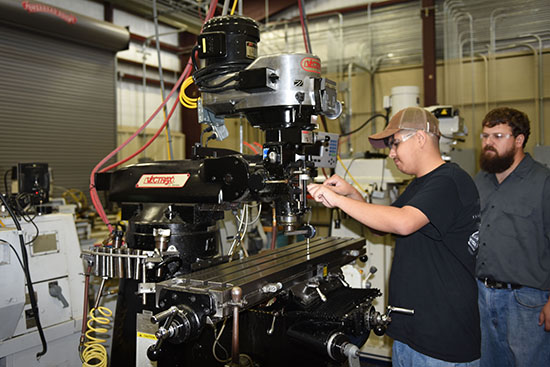 Students trained in computer numerical control (CNC) machining are in high demand by industry employers. CNC lathes are rapidly replacing older production lathes due to their ease of setting, operation, repeatability and accuracy. According to the U.S. Bureau of Labor Statistics, CNC machinists earn a median annual wage of $42,600.
Blinn offers a variety of machining courses at the A.W. Hodde, Jr., Technical Education Center in Brenham. Courses include:
Basic Machine Shop
Fundamentals of CNC Setup and Operations
To register and learn more, contact the Hodde Center by visiting 2910 S. Blue Bell Rd. in Brenham, emailing cnc@blinn.edu, or calling 979-830-4443.
To see Blinn's full schedule of upcoming courses from the Division of Technical and Community Programs, please select the link below:
Related Links
Contact:
979-830-4484
979-830-4443