CPR/First Aid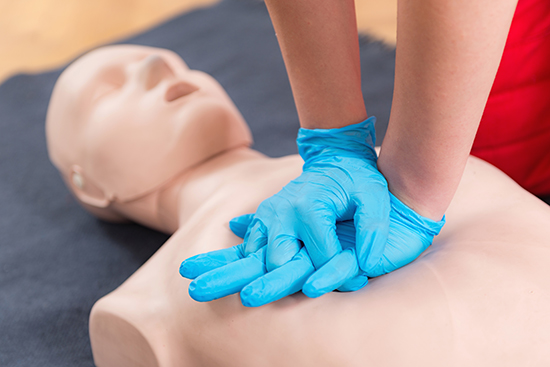 The Red Cross CPR/First Aid program is an eight-hour course that provides an introduction to basic first aid, CPR, and the use of automated external defibrillators, commonly referred to as AEDs. Students who successfully complete the course earn a Blinn College certificate.
Locations
Brenham (A.W. Hodde, Jr. Technical Education Center):
Address: 2910 S. Blue Bell Rd., Brenham, TX 77833
Phone: 979-830-4443
Bryan and RELLIS:
Address: 301 Post Office St., Bryan, TX 77805
Phone: 979-209-7205

Schulenburg:
Address: 100 Ranger Dr., Schulenburg, TX 78956
Phone: 979-743-5237
Contact cprfirstaid@blinn.edu for additional information.
To see Blinn's full schedule of upcoming courses from the Division of Technical and Community Programs, please select the link below:
Related Links
Contact:
979-209-7567
979-691-2031