Verification of Enrollment / Degree Verification
The Blinn College District will process verification of enrollment reports after the census date of each semester and/or term. The census dates are posted on the Blinn academic calendar. A verification of enrollment is proof of enrollment. It confirms term attendance if registration fees have been paid for the term.

Blinn does not process verification of enrollment reports for future terms due to the conditions stated above; however, an anticipated graduation date can be provided within the verification of enrollment.
No Charge for Verification if through 'myBLINN'
Log into to your myBLINN account.
Scroll down the page and click on the Verifications – Degree/Enrollment icon.
This will take you to the National Student Clearinghouse to print out a 'Verification of Enrollment' and/or 'Degree Verification'.
If unable to log obtain your verification of enrollment or degree verification, please contact the Admissions and Records office at 979-830-4140.
National Student Clearinghouse
13454 Sunrise Valley Drive, Suite 300
Herndon, VA 20171
Related Links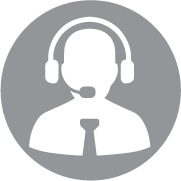 Live Chat
    Mon - Fri
    8am - 5pm