Admission Requirements
Blinn is an open-admissions college. However, there are requirements that are needed depending upon the student's background. The admissions requirements for the different types of students are as follows.
Please select the type of applicant that best suits you:
Students who are academically under-prepared may be required to enroll in developmental courses in accordance with the Texas Success Initiative rules and regulations.
---
Related Links
Phone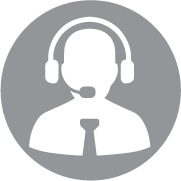 Live Chat
    Mon - Fri
    8am - 5pm