Pay-As-You-Go Registration
Under the Pay-As-You-Go (PayGo) process, students are required to pay their tuition in full at the time of registration to avoid having classes dropped due to nonpayment. Students may pay in person at any Blinn campus or online via their myBlinn portal.
Students unable to pay in full must enroll online in Blinn's Installment Payment Plan. When PayGo is running, classes are dropped nightly for nonpayment.
Step 1

: Register for classes 

For more information about the registration process, visit the Registration Information page.
Step 2

: View charges in myBLINN 

Account balance can be found clicking the "Pay my Bill" icon in myBLINN.
Step 3

: Pay tuition and fees in full 

There are several options available to students for securing payment for tuition and fees.

Pay Online
Log in to myBLINN and pay full tuition and fees online.

Pay in Person
Students may pay tuition and fees in person by visiting Enrollment Services located at the Brenham, Schulenburg, and Sealy campuses, and the Central Administrative Services Building at the Tejas Center in Bryan. See the Admissions page for a complete list of locations.

Pay Through the Mail
Checks should be made out to the Blinn College District for the correct amount of tuition and fees and should include the student's ID number on the check.

Installment Payment Plans 
Blinn makes education affordable to students by providing an option to pay tuition and fees in full or in installments. Click here to learn more about our installment payment plans for the Fall and Spring semesters.

Financial Aid
Authorized financial aid (including scholars in an amount sufficient to cover tuition and fees will hold classes.


Visit the Business Office for questions about payment.
Payment Deadlines
First payment deadline for May Minimester and Summer I: 5 p.m. on April 30, 2019
May Minimester and Summer I classes dropped for nonpayment: May 1, 2019
Registration resumes for May Minimester, Summer I/II, and Fall 2019: 3 p.m. on May 1, 2019
Pay-As-You-Go begins for May Minimester and Summer I: May 2, 2019*
Last day to register for May Minimester: May 12, 2019
First day of May Minimester: May 13, 2019
Last day to register for Summer I: June 2, 2019
First day of Summer I: June 3, 2019
*Students must pay for all tuition and fees in full, resulting in an account balance of zero.
For additional information, please contact Enrollment Services at 979-830-4800.
Related Links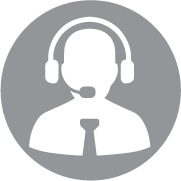 Live Chat
    Mon - Fri
    8am - 5pm