International Co-Enrolled College Student Admissions Process
 Follow these steps to ensure easier acceptance to Blinn:
Step 1

: Apply for Admission and send required admissions documents:
Apply for admission online at applytexas.org

.

Apply using name as it appears on your passport. 

Request your high school and/or previous college(s) to have official transcripts sent to Blinn.

All transcripts must be a Certified English Translation.
High school transcripts may be sent electronically, faxed, mailed or by person.

Emailed high school transcripts will be accepted as official as long as they are received directly from the high school and include the high school's official coversheet.
They must include a completion date. We do not accept exam scores as proof of completion. If your country utilizes a national state exam, we must receive a cover letter from the high school stating completion.

College transcripts may be sent electronically, mailed or by person.

Blinn College does NOT accept faxed college transcripts.
The high school transcript may be waived if the student has 12 or more college credits.

Provide your bacterial meningitis vaccination record taken in the last 5 years.
Provide a copy of the following immigration documents.

Passport biography page
F-1 visa with current stamp

Submit Confirmation of Financial Resources.

Students must show they currently have the funds available to cover the cost of one academic year.
Only original bank documents are accepted. Emails, faxes, or copies are not accepted.
Restrictions on the type of accounts and funds apply. See the Confirmation of Financial Resources form for specific instructions.
J-2 visa holders may turn in the DS-2019 for this requirement.

Have your DSO at your current institution submit a Co-enrollment or summer enrollment permission.

Written authorization from the institution, which holds the I-20.
We must receive an authorization for each term the student intends to attend.
Pre-created forms and letters on school letterhead are required.
Only originals turned in to Enrollment Services or a direct email from the DSO are accepted.
Step 2

: Meet Testing Placement Requirement:
Meet the placement requirement by taking the TSI (Texas Success Initiative) Assessment as necessary unless otherwise exempt from developmental requirements.

This test can be taken at Blinn College or any Texas institution of higher education.

Prior to taking the TSI Assessment, students must complete the Blinn TSI pre-assessment activity and provide documentation of completion before taking the TSI Assessment.
Provide official Texas Success Initiative (TSI) Assessment scores or official exemption test score documentation.
Step 3

: Meet with An Advisor:
Once a student has applied, turned in all required admissions documents and tested or it has been determined the student is exempt from testing, it is recommended that the student meet with an advisor.
Step 4

: Registration:
You are now ready to register for classes. Make sure to register for the term that you were authorized by your DSO to attend.  Students enrolling in non-authorized terms will be dropped from their courses.
Related Links
Phone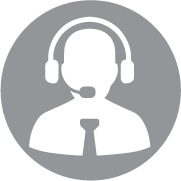 Live Chat
    Mon - Fri
    8am - 5pm