Privacy Statement
The Blinn College District seeks to provide equal education without regard to race, color, sex, age, national origin, religion, disability, or any other constitutionally or statutorily impermissible reason. This policy extends to all programs and activities supported by the College District.
Privacy Rights of Students
Annual Notice to Students
Disclosure of Student Records
In general, no personal information from a student's educational records will be disclosed without written consent from the student. Two exceptions may, however, be made:
directory information will be released unless the student requests that it not be released, as explained in the paragraph below
records may be disclosed to parents of students who are dependents as defined by Internal Revenue code 1954, Section 152.
Public Notice Designating Directory Information
The Blinn College District hereby designates the following categories of student information as public or "Directory Information". Such information may be disclosed by the institution:
Category I:  Name, classification, major field of study, home address, and College District e-mail address.
Category II:  Previous institutions attended, attendance status, awards, honors (including Distinguished and President's lists), degree(s) conferred (including dates), past and present participation in officially recognized sports and activities, and physical factors (height, weight of athletes).
Currently enrolled students may withhold disclosure of either or both categories of information under the Family Educational Rights and Privacy Act of 1974. To withhold disclosures, written notification must be received in the Office of Admission and Records on the Brenham Campus or Bryan Campus within twelve (12) calendar days from the first day of registration for each long term or four (4) days for summer terms. Forms requesting the withholding of Directory Information are available in the offices listed above. Blinn assumes that failure on the part of any student to specifically request withholding of "Directory Information" indicates individual approval for disclosure.
Affirmative Action/Equal Opportunity Statement
The Blinn College District affirms its policy of Equal Employment Opportunity to all staff members, recruitment resources, and officials of affiliated bodies with the College District.
Recruitment, hiring, promotions, training, layoff, termination, the rate of pay, and other forms of compensation shall be administered without regard to sex, race, color, gender, marital status, religion, age, national origin, disability or veteran's status.
It is the College District's policy (Title VI Affirmative Action Plan, July 1, 1990) to provide Equal Employment Opportunity in full compliance with the Civil Rights Act of 1964, as amended, the Age Discrimination in Employment Act of 1967, as amended, the Rehabilitation Act of 1974 (Section 503, 504), the Vietnam Era Veterans Assistance Act of 1974, Texas Statues 6252-14-V.A.T.S. and 6252-16-V.A.T.S., and Executive Orders 11246 and 11758 and the Americans with Disabilities Act.
Sexual harassment is a form of sex discrimination. The College District shall investigate all allegations of such harassment and shall take appropriate disciplinary action against employees, officials, vendors, and contractors found to engage in such unlawful behavior.
Related Links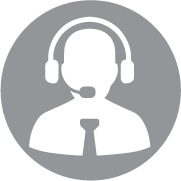 Live Chat
    Mon - Fri
    8am - 5pm