International First-time Students Admissions Process
*Other visa types will have certain enrollment restrictions in accordance with federal guidelines.
*Applicants in the U.S. wishing to change their status must receive F-1 visa approval prior to enrolling in courses (See Change of Status).
INTERNATIONAL ADMISSIONS CHECKLIST
Follow these steps to ensure easier acceptance to Blinn:
Step 1

: Apply for Admission and send required admissions documents:
Apply for admission online at applytexas.org

.

Apply using name as it appears on your passport.

Request your high school and/or previous college(s) to have official transcripts sent to Blinn.

All transcripts must be a Certified English Translation.
High school transcripts may be sent electronically, faxed, mailed or by person.

Emailed high school transcripts will be accepted as official as long as they are received directly from the high school and include the high school's official coversheet.
They must include a completion date. We do not accept exam scores as proof of completion. If your country utilizes a national state exam, we must receive a cover letter from the high school stating completion.

College transcripts may be sent electronically, mailed or by person.

Blinn College does NOT accept faxed college transcripts.

Provide your bacterial meningitis vaccination record taken in the last 5 years.
Submit proof of English Proficiency

Test of English as a Foreign Language (TOEFL)

Internet-based (IBT): 61 or higher
Computer-based (CBT): 173 or higher
Paper-based (PBT): 500 or higher

International English Language Testing System (IELTS)
Student copies will not be accepted. Scores only accepted directly from ETS or IELTS.

Use institution code 6043 for the TOEFL (all campuses send to the same location).

Provide a copy of Passport to Enrollment Services or email to international@blinn.edu.
Submit Confirmation of Financial Resources.

Students must show they currently have the funds available to cover the cost of one academic year.
Only original bank documents are accepted. Emails, faxes, or copies are not accepted.
Restrictions on the type of accounts and funds apply. See the Confirmation of Financial Resources form for specific instructions.
J-2 visa holders may turn in the DS-2019 for this requirement.
Step 2

: Complete the I-20 Finalization Process
Submit a $200 non-refundable application fee.

Students will be sent an online link via email once all admissions items in step 1 have been completed.
Alternatively, you may pay by check drawn from a United States Bank or by money order. All checks/money orders should be made payable to Blinn College.
Wire transfer is NOT accepted under any circumstance.

Complete a Mandatory International Student Orientation (ISO) registration form.

The ISO registration form can be found online.
Alternatively, the link will be mailed to you once all of step 1 is complete.  

Complete the I-20 Finalization form:

Received by email once step 1 is complete.
Students should ensure that all information matches their passport information.
Failure to fill out this form complete could result in delays in receive the I-20.
Step 3

: Apply for F-1 visa in Home Country:
Blinn College will issue the Acceptance packet along with the I-20 document.

Documents will be sent via whichever method selected on the I-20 finalization.

If the mailing option is selected students will receive a tracking number by email once the documents are mailed.
Blinn College does not have any control over mail delivery to various locations around the world.

Once you receive your Acceptance packet, you will need to schedule your visa appointment in your home country or complete the change of status process if already in the U.S.
It is the student's responsibility to secure the F-1 visa.
Step 4

: Meet Testing Placement Requirement:
Meet the placement requirement by taking the TSI (Texas Success Initiative) Assessment as necessary unless otherwise exempt from developmental requirements.

This test is not given outside of the United States. International students can complete this requirement once they arrive in on campus.

Prior to taking the TSI Assessment, students must complete the Blinn TSI pre-assessment activity and provide documentation of completion before taking the TSI Assessment.
Provide official Texas Success Initiative (TSI) Assessment scores or official exemption test score documentation.
Step 4

: Apply for Housing (If Needed - Brenham Campus only):
Once a student has applied and all required admissions documents have been received, the student can apply for housing when the application opens.
A $125 nonrefundable application fee is required.
International Students have difficulty securing housing on the Brenham campus. Please have alternative plans in place in the event the student is not able to secure housing.
Bryan campus students are responsible for securing off-campus housing. There are many options in the area. The International Team does not have a housing option list.
Step 5

: Meet with An Advisor:
Once a student has applied, turned in all required admissions documents and tested or it has been determined the student is exempt from testing, it is recommended that the student meet with an advisor.

For international students this can be done via email by contacting the Advising office.
Students can schedule an advising appointment at the International Orientation.
Step 6

: Registration:
You are now ready to register for classes. For many international students this step may not be completed until they arrive on campus and complete their TSI test and advising.  It is not a problem if you are not able to complete this step until you arrive.  You can look at the Dates and Registration page to see the earliest arrival date and begin making your plans.
Step 7

: Attend the Mandatory International Orientation (ISO)
All new and transfer international students are required to attend, with no exception or substitution.

Failure to attend ISO results in a termination of the I-20.

Students will meet with the International Team to review visa and enrollment regulations.
Advising will be on site to schedule advising appointments for later in the week.
Students must bring to ISO
Related Links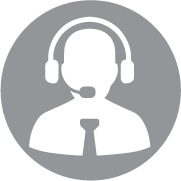 Live Chat
    Mon - Fri
    8am - 5pm