First Semester Survival Guide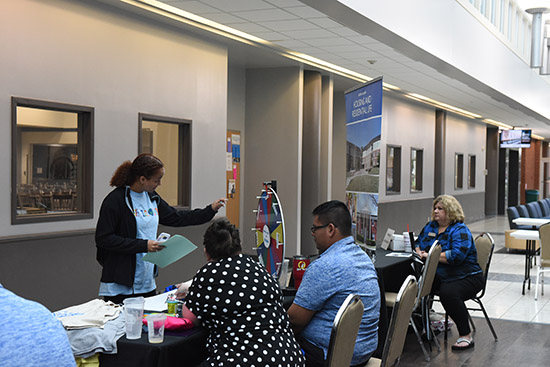 Students arriving in college for the first time frequently assume that it is much like high school and that the same strategies and study habits that earned them a high school diploma will work equally well at Blinn College. But college is not high school, and those old study habits may turn out to be inadequate.  For more on the differences between high school and college, check out this site!
The following tips are offered to help you navigate the semester and achieve academic success. (Please note that these suggestions, while generally valid, should never supersede the particular guidelines of your instructor.)
Before the First Day of Classes
Before you register for a course, consult the Course Schedule. Check on the prerequisites for courses before you register, and never enroll in a course for which you lack the prerequisites. Knowing the prerequisites and requirements for earning your degree is your responsibility.
Register for classes as early as possible, in order to assure that you get the courses you want and need. If you register late, you may end up taking courses for which you are not yet prepared.
Be realistic when structuring your class schedule. If you will have trouble getting to an 8 a.m. class, don't register for it. Get an alarm clock so you don't miss classes. Register for courses that meet at the time of day you are most alert (if you're not a "morning person", register for afternoon or evening sections of courses).
Try to balance your course load; don't register for only problem courses or only reading courses.
Balance work and school hours using the following guidelines:
• If you are employed 20 hours per week, enroll in no more than 12 semester hours.
• If you are employed 21 30 hours per week, enroll in no more than 9 hours.
• If you are employed 31 40 hours per week, enroll in no more than 6 hours.
• If you are employed more than 40 hours per week, enroll in no more than 3 hours.
Do not depend on satisfying degree requirements during the summer semesters. Course offerings are limited.
Budget your time. You will need to spend an average of two to three hours of study time outside class for each hour in class. For example: if you are taking a 15 hour course load, be prepared to study at least 30 hours each week.
Get to know an advisor or mentor on campus with whom you can go with questions.
Keep a file of all correspondence from the college as well as copies of fee statements, drop/add forms, etc.

From the First Day of Classes
Sit near the front of the classroom, especially if the section is large. It's easier to hear and to ask questions, and the temptation to doze is less.
Get started on the very first day of classes.* Begin studying the very first night of the semester. Don't wait until the weekend, or the second week, or the first test. By then, you will be hopelessly behind. You may hear students say that the "the first week doesn't count". Don't believe it! And it's much easier to master material if you're not always trying to catch up.
Read the course syllabus, and follow it. The syllabus is basically a contract between the instructor and student. By taking the course, you agree that you will do the work as specified on the syllabus. The syllabus is also your road map to the course, telling you what to expect and when tests and assignments are due. If you have questions about it, ask.
Attend class faithfully. It's impossible to do justice to the course, or to do well in it, if you're not consistently present.
Get to know your instructors. Do not be afraid to ask questions or make appointments to talk with them. If you have a specific problem in a course, make an appointment to meet with your instructor during office hours. In a conference, the instructor can clarify the nature of an assignment; explain why you received a particular grade on an assignment, etc. But don't make an appointment just to impress the instructor with your earnestness. Teachers can see through such strategies. And if you make an appointment, keep it. It's very inconsiderate not to show up, nor will it help your standing with the instructor.
If you find yourself in a course that's obviously wrong for you, drop it early so that you can enroll in another course to replace it. That's what the add-drop period is for. And be aware of all drop dates, in case you need to drop a course later in the semester.
NEVER ASSUME THAT YOU WILL BE DROPPED FROM A COURSE JUST BECAUSE YOU STOP ATTENDING. IT IS YOUR RESPONSIBILITY TO DROP A COURSE. Pay close attention to the drop dates listed in the Course Schedule and follow the procedure for dropping classes exactly as stated.
Do ask questions. Most instructors will welcome the opportunity to explain or to elaborate.
Always read your assignment, or do the assigned problems, before you come to class. A lecture on unfamiliar material can be incomprehensible. And if you've completed, or even attempted, assigned problems, you'll know ahead of time what questions you need to ask.
For reading courses especially, mark up your textbook as you read. At the end of the semester, it should look like a used book. Underline important passages. Make notes in the margin of your questions or related thoughts or ideas. Doing these things will help you make the material your own. It also makes reviewing for tests easier, since you have in effect created a map of what is important in the material, and of your own thoughts about it. Another option is to take separate notes as you read.
Utilize the facilities on campus for academic and personal help. These services are paid for by your student service fees whether or not you use them:
•The Academic Advising & Counseling office offers counseling and workshops directed toward time management, career services, handling of stress, and non-academic problems.
•Free tutoring is available at the Learning Center
•The Writing Room offers writing tutoring.
• Don't wait until it's too late. Utilize these services at the first sign of academic difficulty.
Begin studying for tests well ahead of time. Last-minute cram sessions are less productive than sustained preparation.
Start preparing for final exams ahead of time, just as you did for earlier tests. If you've kept up with your work all semester, finals shouldn't pose a particularly difficult problem. But if you've just done the minimum all semester, finals week is too late to make up the difference.
Related Links
Resources
Contact Information