A threat was made late Wednesday night against the Blinn-Bryan Campus. Investigators have determined the campus is safe for regular Thursday operations and classes will run on a normal schedule. (5:35 a.m., 12/13)
The Humanities Division includes the study of Child Development, Education, English, Foreign Language, Liberal Arts, Philosophy, Teaching, and Parallel Studies.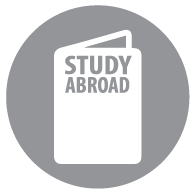 Blinn is offering its students two once-in-a-lifetime
Study Abroad Opportunities
this summer. Students can study Spanish in Granada, Spain, or art and literature in Paris and London.